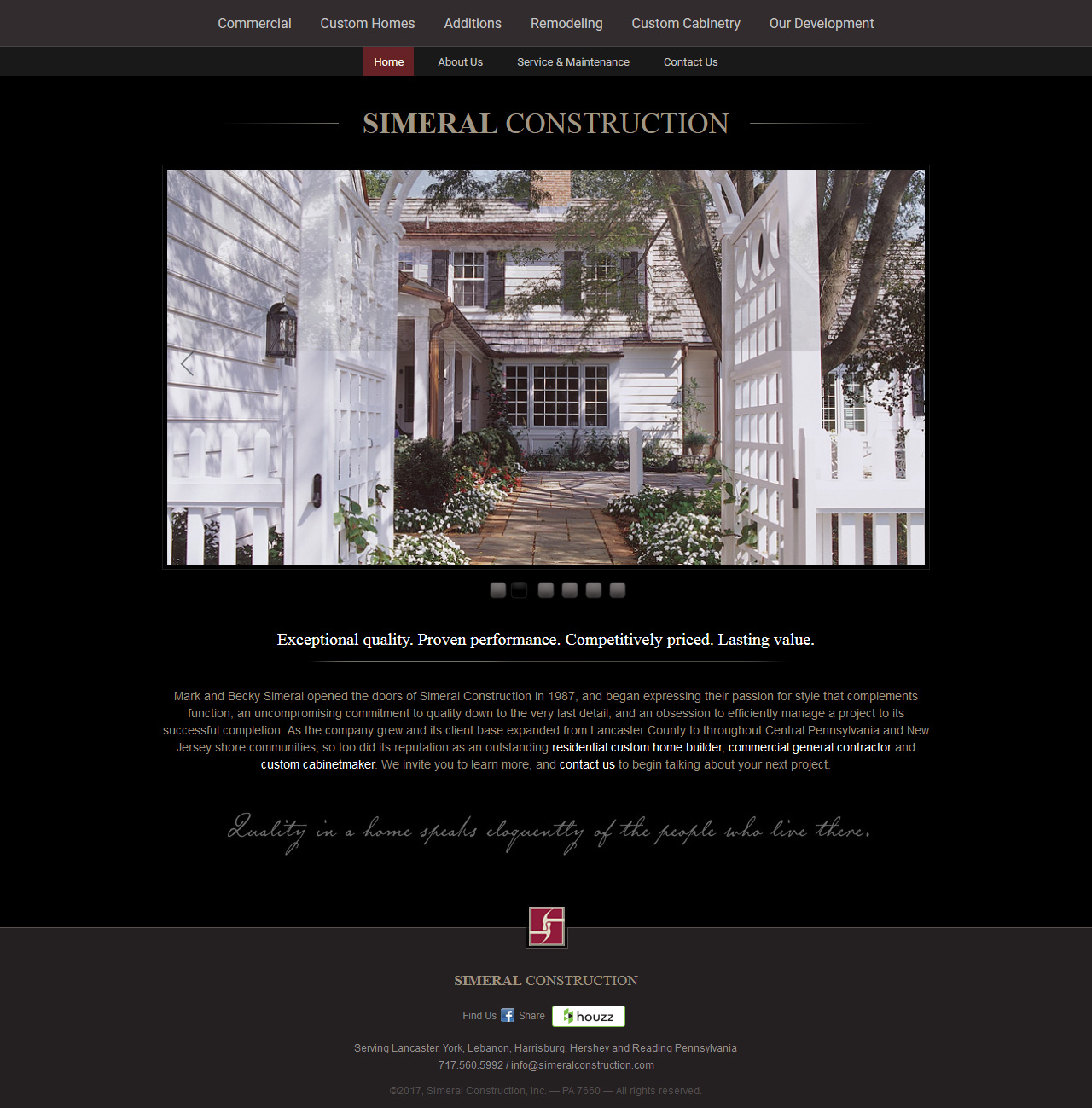 Project Description
Simeral Construction is a premier home builder here in Lancaster County and the surrounding towns and counties of Central PA.  We were tasked with updating an existing website with new images, converting it into a mobile responsive site capable of rendering well on mobile devices, and making the website secure.
Today we host this construction companies website and offer periodic updates.
Does your home builder/construction company need a reliable and responsive webmaster? Please call us and let's discuss how easy it is to work with a partner who cares about your success!
Project Details
Date

August 2017

Client

Simeral Construction

Technology

HTML / PHP

Live Website

www.simeralconstruction.com

Visit Website
Phone View